Steel Industrial Buildings
An industrial steel building can refer to a building that has been designed and built for any industrial purpose. Industrial buildings are generally large capacity and more complex than some other options on offer.
Rang Steel provides a complete turnkey approach to designing, planning, fabrication and installing steel buildings.
Steel industrial buildings are a sector which Rang Steel specialise in; from supply and erecting steel frame industrial buildings, which are manufactured by us, to completing full design and build projects from ideation to completion. We work with you through each stage.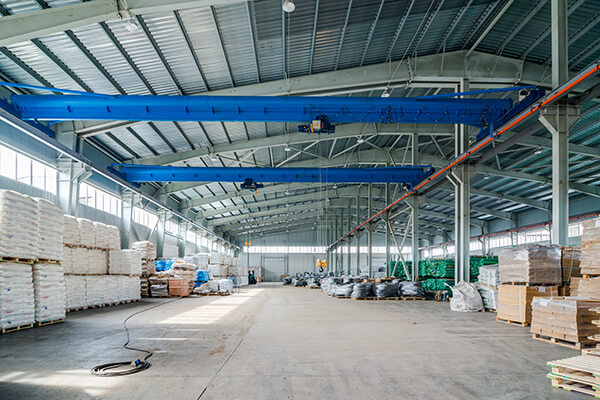 We have designed, manufactured and installed all kinds of industrial steel buildings that our customers need for 15 years. We offer a huge range of high quality steel industrial buildings designed to your exact requirements, supplied and installed nationwide.
With our specialist knowledge we can design steel frame industrial buildings to withstand high wind speeds, seismic loads or arctic snow loads if necessary. All of Rang Steel's industrial metal buildings comply with the very latest structural requirements.
Industrial steel buildings are manufactured according to the strict building standards (Eurocodes) set by The European Union.
Steel Frame Industrial Buildings
Steel industrial buildings can be used for a number of purposes such as business unit and much more. Some of our steel industrial building solutions:
Warehouses
MOT Test Stations
Retail Units to Workshops
Mezzanine floors
Storage units for vehicles
Storage units for general storage
Offices
Manufacturing facilities
Welding shops
Meat packing plants
Processing plants
Recycling centers
Saw mills and lumber yards
Oil and gas buildings
Equipment storage
Industrial parks
Interested in getting a turnkey solution for your industrial steel building project?
You can get detailed information about the design of the steel structure from our project office located in Beşiktaş district of Istanbul.